Premium Rubbing Compounds
The abrasive grain used in our high performance compounds is based on a high-purity, white aluminium oxide powder that removes weathered and scuffed paint surfaces in only one operation, creating a brilliant physical mirror-like gloss. Conventional polishing compounds would require two or more polishing steps to achieve such results.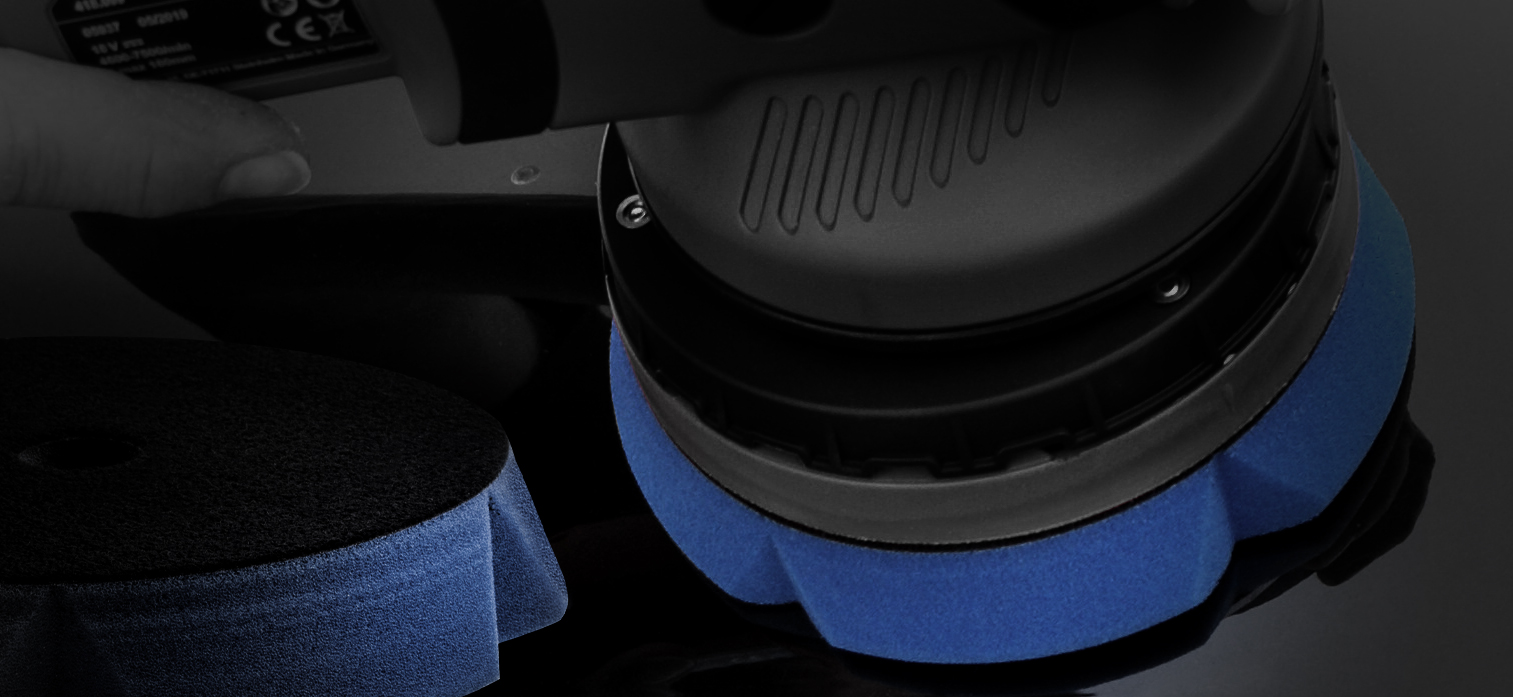 Pads
Opened in 2007, our pad manufacturing facility plays a key role in the design and production of an extensive range of high-tech, top-quality polishing pads. During the past two years, we have continued upgrading our pad manufacturing facility, both by implementing new systems aswell as by optimising existing ones. A computer-controlled SpiderPad calibration machine, a fully automated high-frequency milling system with an integrated packaging line and a high performance die-cutter are among the latest and most important machineries in which we have invested.
Sealants
For over three years, a select lab team of wax enthusiasts and experienced developers has been involved in the creation of a top-of-the-line hard wax range. Handmade in a highly complex process and filled in a very limited series of only 10 kg per batch, both premium carnauba waxes provide a stunning mirror-like gloss and extreme durable protection. A tremendous effort – the result will impress you!