COMPANY PROFILE
Headquartered in Remseck, Germany, SCHOLL Concepts GmbH has been catering to the requirements of the car care industry for 60 years by providing premium, innovative car care and maintenance systems for the automotive repair and paint industry. Our commitment and passion to create the perfect paint finish has made us one of the global leaders in innovative and customised solutions and the leading experts for comprehensive paint finish solutions.
PREMIUM PRODUCTS
Our corporate culture focuses on providing premium products and services. To implement this strategy, we pursue an integrated approach. High-grade, innovative and unique products and ideas can only develop when this philosophy is an integral part of our corporate culture and all processes, facilities and equipment are geared to meet the highest quality demands. Thanks to their distinctive brand names, among other features, our pre- mium products are easily identifiable and enjoy a high level of awareness.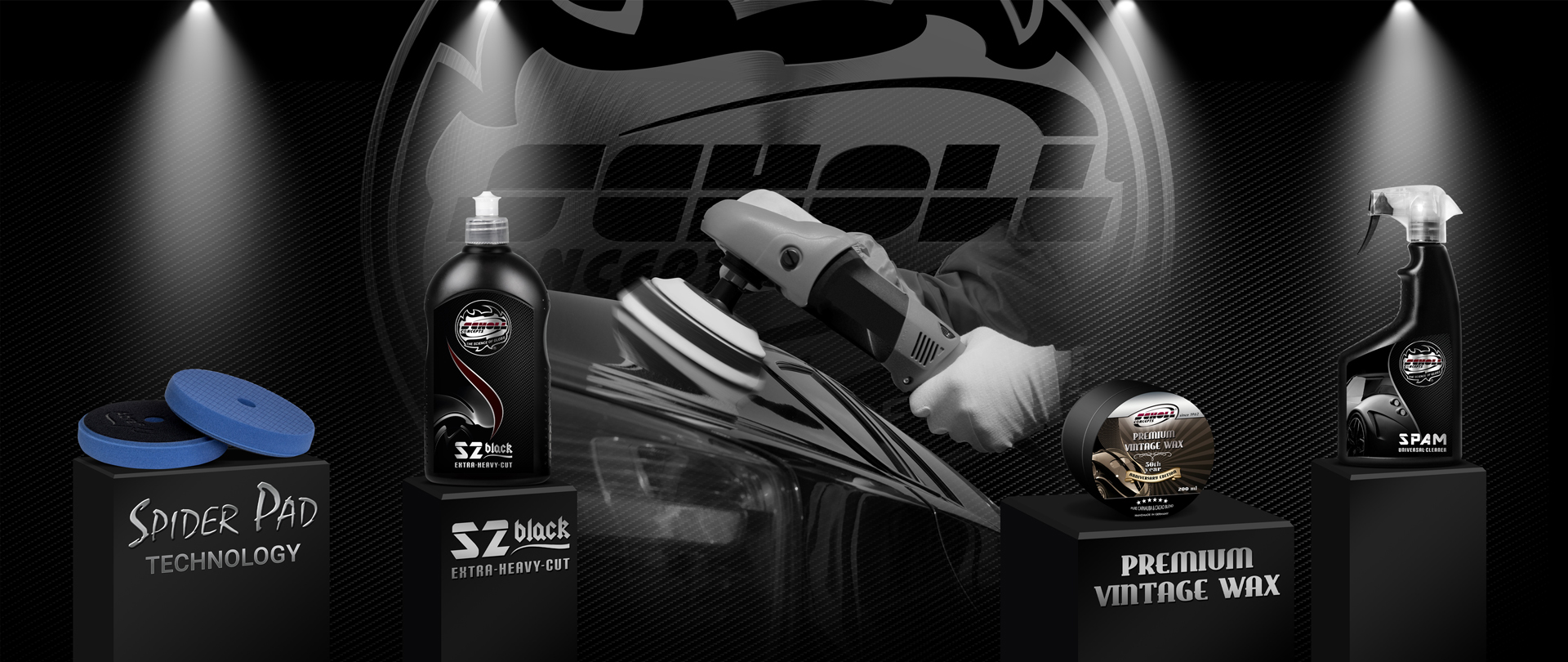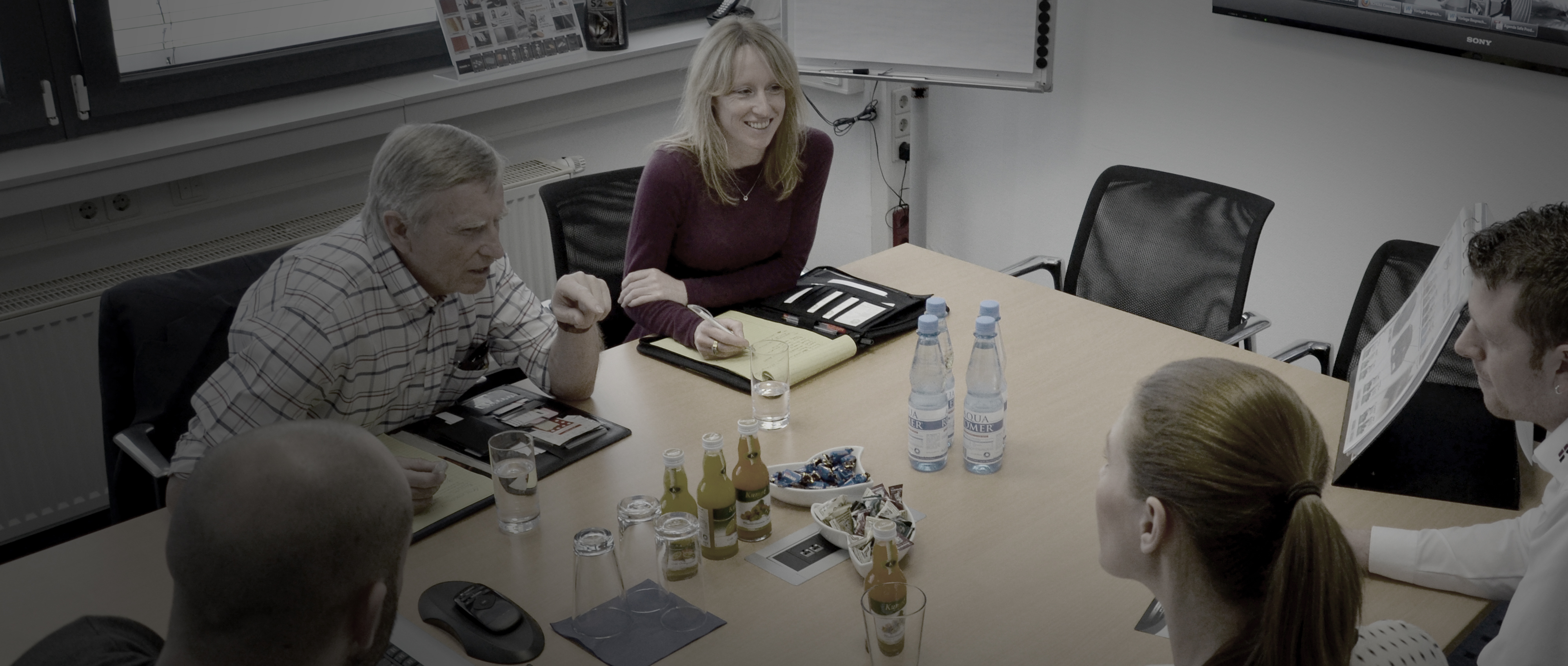 OUR CUSTOMERS
Our customers across the globe include commercial bodyshops (B), demanding detailers (D), car enthusiasts (E), well known manufacturers in the automotive industry (I) as well as yacht builders and luxury boat owners in the marine sector (M). To cater to their demands, high-grade products developed by SCHOLL Concepts are customised to meet the specific requirements of each individual customer segment. In order to make it easy for our customers to select the right item, we apply a product coding system that clearly assigns each product in the catalogue to one or more customer segments (B, D, E, I, M). To find an official SCHOLL Concepts dealer at one of several locations worldwide, go to www.schollconcepts.com/dealer
60 YEARS OF EXPERTISE AND EXPERIENCE
Since its inception, SCHOLL Concepts has been a company that evolves to meet the demands and challenges of changing times. Founded 60 years ago by Roland Scholl, the company is now in the hands of the second generation and is headed by Frank Scholl. More than five decades of expertise and excellence, backed by the characteristic German diligence, have set the foundation for creating unique and innovative products that are instrumental in consolidating our position as a global leader in the paint finish market.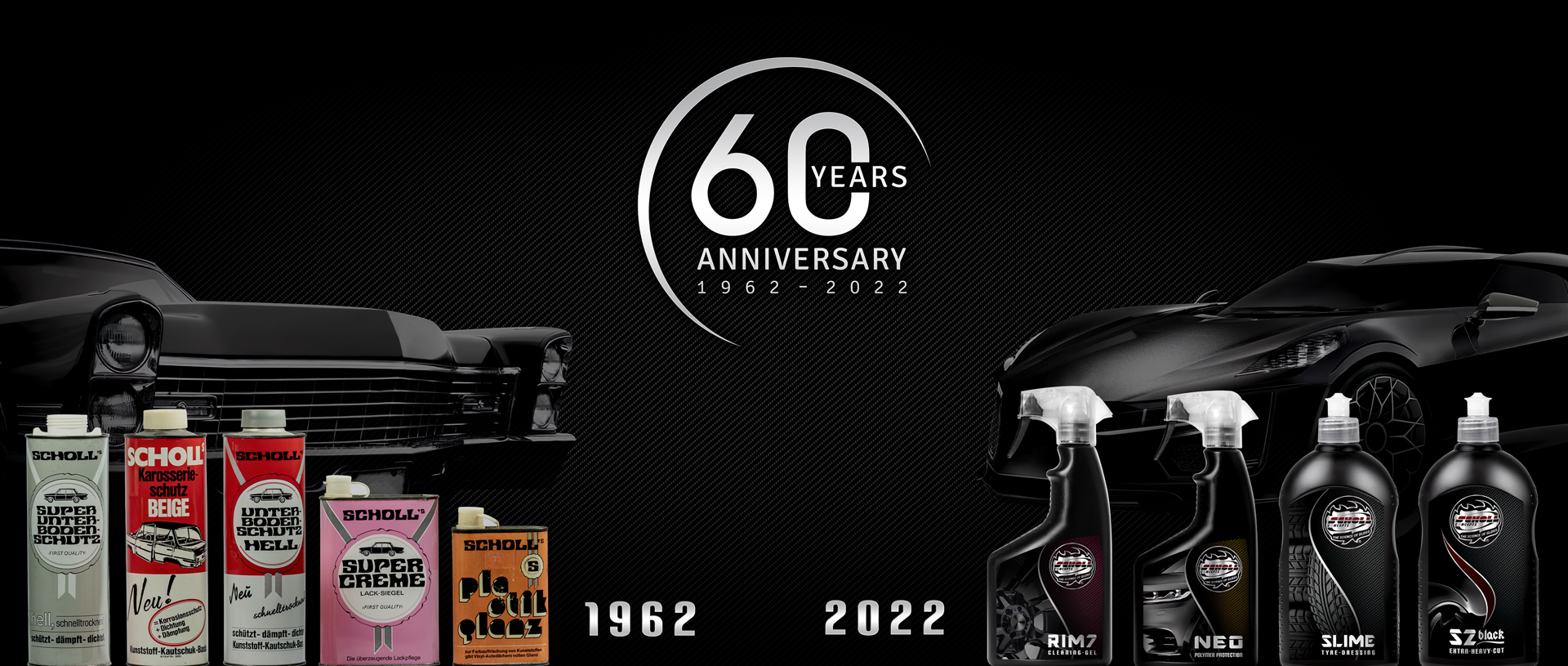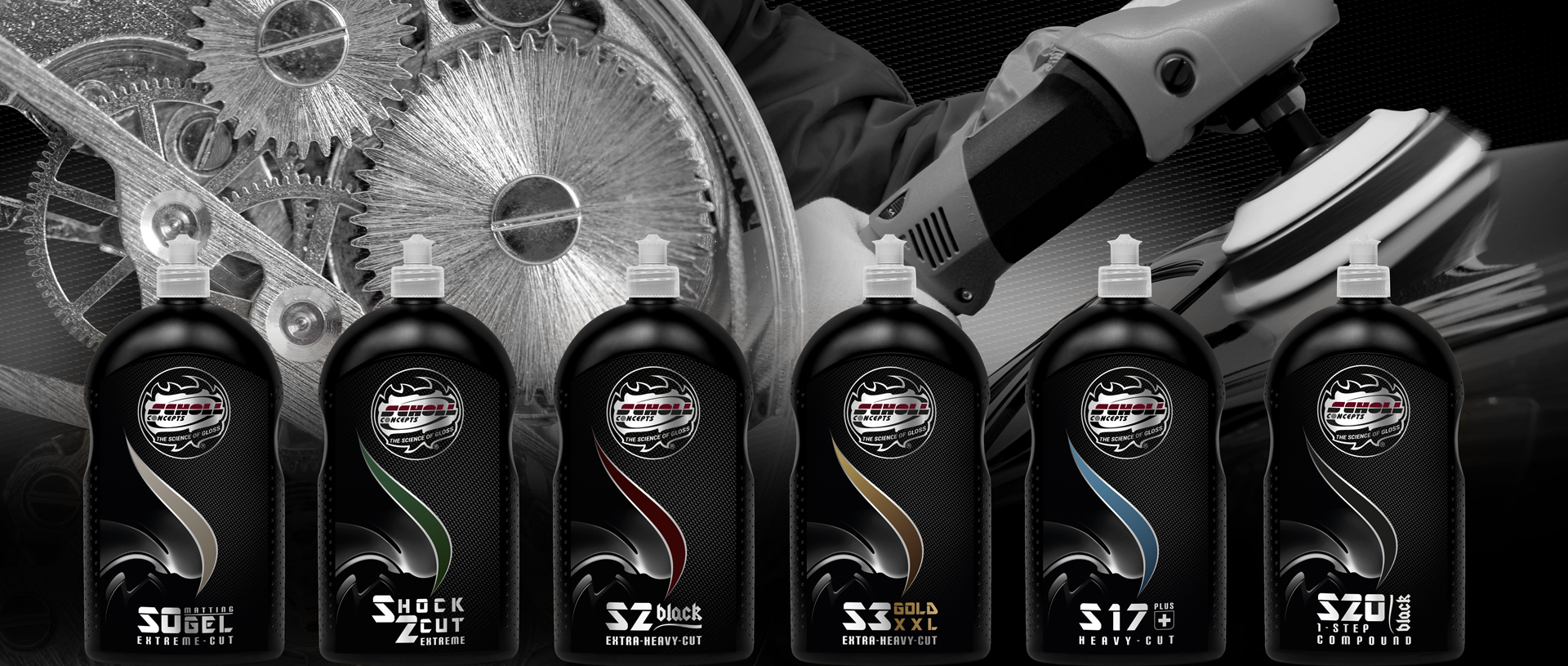 A ONE-STOP SHOP
Like clockwork, our comprehensive paint finish solutions are perfectly matched to complement one another. Nothing is left to chance when it comes to the applications of our products. To guarantee a perfect and flawless finish, we provide our customers with the matching pad for each polishing compound. Please refer to the following charts for details on the appropriate polish and pad combinations.
STATE-OF-THE-ART MACHINES FOR 100% QUALITY
The machinery used in our manufacturing systems is just as unique as our products. Across the world, there is probably no other manufacturer who possesses a production unit capable of manufacturing such an extensive range of high-grade products that include polishing pads and compounds meeting the highest standards. To satisfy the ever increasing demand for our products, we have upgraded almost our entire manufacturing systems and, in addition, we have invested hugely in modular, multi-purpose production lines.